SJ Gsh 31264 / SJ Gsh 26695 / SJ Gsh 31300
SJ Gsh 31300 nymålad på vändskivan i Kil 2002-05-09.
Foto: Dan Carlsson
Liksom de flesta andra täckta vagnar föreningen äger, används dessa tre vagnar som förråd. 26695 används normalt i Kristinehamn, och 31264 samt 31300 står i Kil. Alla dessa vagnar har tidigare varit tjänstevagnar med littera Qgb, men är numera återställda till Gsh-utförande.
Like most other boxcars Värmlandståg own, these three are used as storage. 26695 is normally found in Kristinehamn, while 31264 and 31300 can be spotted in Kil. All of the cars also have a previous life as internal cars, used for track maintenance, and then known by the name Qgb. Nowadays they are are all restored into Gsh-form, though.
| | |
| --- | --- |
| Fakta SJ Gsh 31264 / SJ Gsh 26695 / SJ Gsh 31300: | |
| Längd över buffertar / length: | 9800 mm |
| Tjänstevikt / weight: | 14,0 ton |
| Max. last / max. load: | 15 - 16,5 ton |
GALLERI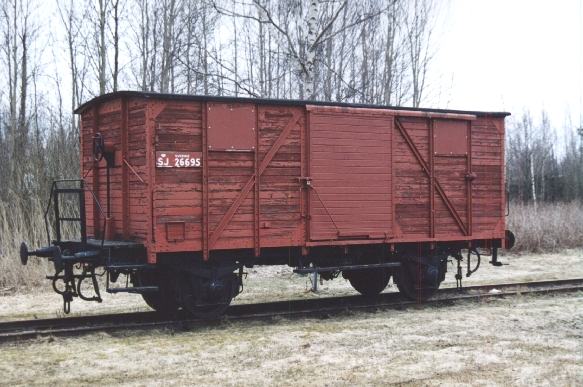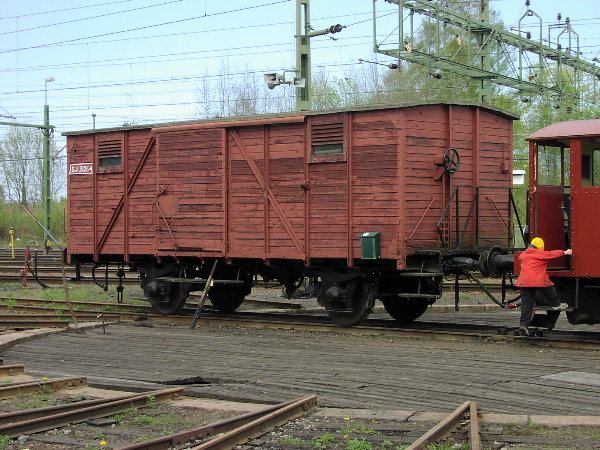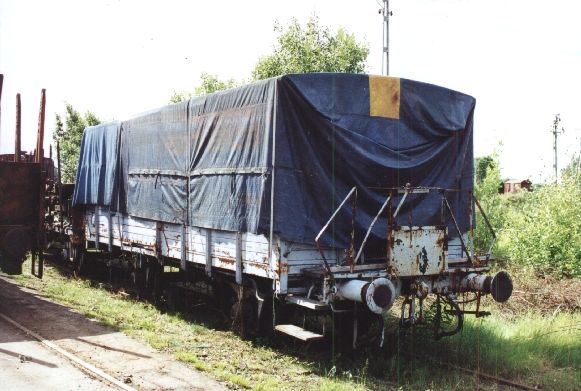 ×